Covering America's number one export to the world ...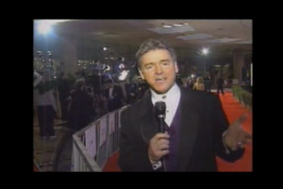 Andy Culpepper, seen here reporting from the Golden Globe Awards in Beverly Hills, CA.

Awards programs in the greater Hollywood community are what pass for seasons in Southern California, home to the nation's number one export: entertainment. Andy has been a fixture on the scene covering film, music, television and related aspects of the industry -- including breaking news involving its business dealings as well as its many personalities.


---
Maximizing coverage across multiple platforms. Web reporting...journalism re-tooled, re-imagined, not re-invented. Ethics in journalism remains paramount.
The web has become an amazing tool for the journalist, the publicist, the business individual, and, yes, the individual who feels the urge to express him or herself through a blog or through social networking. We all profit from responsible journalism, the accurate, non-imflammatory information we glean from the internet. As the internet came of age, Andy early on began re-purposing his interviews, tailoring them for the various media -- TV, radio, and yes, the web. Following is Andy's TV interview with Madonna and the People.Com story from the same sit-down chat -- typical of most of the interviews Andy conducted in the era of web journalism. Andy contributed scores of such stories to People.Com, a sister organization to CNN at Time-Warner.
Mama Madonna...People.com
CNN.com: Black Hawk Down and Ridley Scott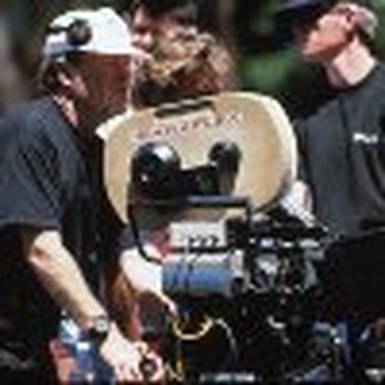 By Andy Culpepper CNN

LOS ANGELES, California (CNN) -- "Black Hawk Down," the new film about the disastrous 1993 humanitarian mission in Somalia, isn't a documentary, but moviegoers might be forgiven for believing it is.

Besides drawing factual information from Mark Bowden's best-seller of the same name, director Ridley Scott created a gritty, you-are-there atmosphere that has been compared to the D-Day invasion scenes in Steven Spielberg's "Saving Private Ryan" (1998).

Scott's film takes moviegoers from discussion to execution of the mission in which American forces launched a raid against members of a hostile Somali faction loyal to warlord Mohamed Aidid. The operation was expected to be a precise, surgical strike.

But something went wrong, and in a street battle that followed in Mogadishu, hundreds of Somalis lay dead, along with 18 U.S. soldiers.

In the film, Scott embroils viewers in the spectacle of Black Hawk helicopters airdropping their human cargo into the midst of what becomes, in seconds, a hell on Earth. Think horror mixed with deja vu, as if the scenes unfolding were news reports from Afghanistan -- except the Americans find themselves trapped and ambushed.

Scott, 64, acknowledges as much.

"It's hideously timely in that we do the movie, which is about a [historical] event, then,
which becomes a replay virtually blow-for-blow where we are now," he said.

War movies are something relatively new for Scott, who's known for his carefully composed, often rain-drenched images. He first gained wide success with the science-fiction thriller "Alien" (1979) and followed up that movie with another science-fiction film, "Blade Runner" (1982), and a fantasy film, "Legend" (1985).

But the British-born director has had varied subject matter since then, striking a blow for feminism with his dark buddy/road picture, "Thelma & Louise" (1991), starring Geena Davis and Susan Sarandon; dealing with his own perfect storm in "White Squall" (1996); and directing Demi Moore in a very different type of military movie, "G.I. Jane" (1997).

Scott also gave new life to the Roman epic with best picture Oscar winner "Gladiator" (2000).

Characters in "Black Hawk Down" are based on actual people who died in battle, and surviving friends and colleagues gave Scott and his cast

considerable input. The director suggests he didn't find the process stressful.

"No, no, not really," he insists. "But you can't think about that." The goal, he said, was to make the film as accurate as possible in dramatizing the lives of soldiers on the firing line.

'You can only leave questions'

Both sides, he notes, were damaged by the incident. The United States pulled out and became gun-shy about committing to similar operations. Somalia remains a lawless land -- one suspected of being a training ground for terrorists.
The film, however, does not point fingers.

"I can't, at the end of it, come up with answers," Scott said. "I don't even come up with opinions. You can only leave questions. So if you're left with questions at the end of it, that's good."

But, he said, he hopes the heroism of soldiers trying to save their colleagues comes through in the movie.

"I'm really happy because I think we avoided sentimentalizing the events," he said. "[We] tried to do justice to the guys who were actually there."


---
Andy reported for People.com and CNN.com for several years in conjunction with his work reporting for CNN.Radio and TV. Here are only a few of Andy's numerous CNN web stories .