Covering America's number one export to the world ...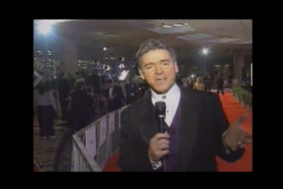 Andy Culpepper, seen here reporting from the Golden Globe Awards in Beverly Hills, CA.

Awards programs in the greater Hollywood community are what pass for seasons in Southern California, home to the nation's number one export: entertainment. Andy has been a fixture on the scene covering film, music, television and related aspects of the industry -- including breaking news involving its business dealings as well as its many personalities.


---
Maximizing coverage across multiple platforms. Web reporting...journalism re-tooled, re-imagined, not re-invented. Ethics in journalism remains paramount.
The web has become an amazing tool for the journalist, the publicist, the business individual, and, yes, the individual who feels the urge to express him or herself through a blog or through social networking. We all profit from responsible journalism, the accurate, non-imflammatory information we glean from the internet. As the internet came of age, Andy early on began re-purposing his interviews, tailoring them for the various media -- TV, radio, and yes, the web. Following is Andy's TV interview with Madonna and the People.Com story from the same sit-down chat -- typical of most of the interviews Andy conducted in the era of web journalism. Andy contributed scores of such stories to People.Com, a sister organization to CNN at Time-Warner.
Mama Madonna...People.com
CNN.com: Black Hawk Down and Ridley Scott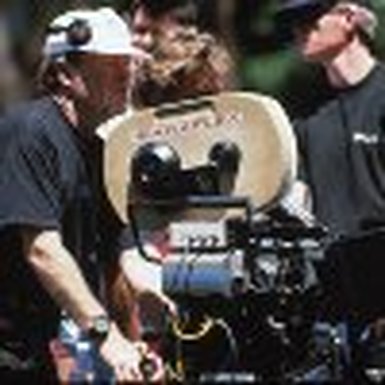 By Andy Culpepper CNN

LOS ANGELES, California (CNN) -- "Black Hawk Down," the new film about the disastrous 1993 humanitarian mission in Somalia, isn't a documentary, but moviegoers might be forgiven for believing it is.

Besides drawing factual information from Mark Bowden's best-seller of the same name, director Ridley Scott created a gritty, you-are-there atmosphere that has been compared to the D-Day invasion scenes in Steven Spielberg's "Saving Private Ryan" (1998).

Scott's film takes moviegoers from discussion to execution of the mission in which American forces launched a raid against members of a hostile Somali faction loyal to warlord Mohamed Aidid. The operation was expected to be a precise, surgical strike.

But something went wrong, and in a street battle that followed in Mogadishu, hundreds of Somalis lay dead, along with 18 U.S. soldiers.

In the film, Scott embroils viewers in the spectacle of Black Hawk helicopters airdropping their human cargo into the midst of what becomes, in seconds, a hell on Earth. Think horror mixed with deja vu, as if the scenes unfolding were news reports from Afghanistan -- except the Americans find themselves trapped and ambushed.

Scott, 64, acknowledges as much.

"It's hideously timely in that we do the movie, which is about a [historical] event, then,
which becomes a replay virtually blow-for-blow where we are now," he said.

War movies are something relatively new for Scott, who's known for his carefully composed, often rain-drenched images. He first gained wide success with the science-fiction thriller "Alien" (1979) and followed up that movie with another science-fiction film, "Blade Runner" (1982), and a fantasy film, "Legend" (1985).

But the British-born director has had varied subject matter since then, striking a blow for feminism with his dark buddy/road picture, "Thelma & Louise" (1991), starring Geena Davis and Susan Sarandon; dealing with his own perfect storm in "White Squall" (1996); and directing Demi Moore in a very different type of military movie, "G.I. Jane" (1997).

Scott also gave new life to the Roman epic with best picture Oscar winner "Gladiator" (2000).

Characters in "Black Hawk Down" are based on actual people who died in battle, and surviving friends and colleagues gave Scott and his cast

considerable input. The director suggests he didn't find the process stressful.

"No, no, not really," he insists. "But you can't think about that." The goal, he said, was to make the film as accurate as possible in dramatizing the lives of soldiers on the firing line.

'You can only leave questions'

Both sides, he notes, were damaged by the incident. The United States pulled out and became gun-shy about committing to similar operations. Somalia remains a lawless land -- one suspected of being a training ground for terrorists.
The film, however, does not point fingers.

"I can't, at the end of it, come up with answers," Scott said. "I don't even come up with opinions. You can only leave questions. So if you're left with questions at the end of it, that's good."

But, he said, he hopes the heroism of soldiers trying to save their colleagues comes through in the movie.

"I'm really happy because I think we avoided sentimentalizing the events," he said. "[We] tried to do justice to the guys who were actually there."
###

CNN.com: Halle Berry, More than a Pretty Face

​By Andy Culpepper CNN

LOS ANGELES, California (CNN) --Don't tell Halle Berry that beauty always opens doors easily. The female lead opposite Billy Bob Thornton in the dark drama "Monster's Ball" almost lost the part because of her good looks.
"But that's been my career struggle, so I'm very used to it," she says matter-of-factly.

When her manager gave her the script to read, Berry assumed she was being offered the part. "I thought, 'Wow, this is the best thing I've ever been offered. Oh, my God, say yes. Sign me up.' "

But it wasn't hers -- yet. "He said, 'Halle, there's a little problem: They don't want you.' "
The actress with the cover girl appeal didn't get discouraged. She fought for the part, and she won.

'It's scary to be that vulnerable'

Berry plays Leticia Musgrove, a death row inmate's widow who falls in love with the prison guard on the detail in charge of executing her condemned husband. It's a gritty role.

"It's scary to be that vulnerable on film," Berry, 33, says. "This movie was all about shedding inhibitions for most of the cast, really, you know, saying things and presenting images that were risky because you never know how people are going to take them."

The reaction has been glowing for Berry. The National Board of Review named her best actress for her performance. A Golden Globe nomination followed. Most recently, she picked up a best actress nod from the Screen Actors Guild -- most significant, perhaps, since actors did the voting, and actors nominate other actors for Oscars.
Berry doesn't want to tempt fate.

"I'm not going to go there," she says on the subject of the Academy Awards. "But you know what is good about all that ... if any of this buzz helps bring more people to see the movie, because it's an independent movie and anything will help ... that people will be able to see it and get the message that we felt so passionately about."

Ups and downs

Berry's been lined up for the next James Bond film, meaning her run should continue -- despite playing a character named "Jinx." Not that recent life has been all good fortune for Berry. The Cleveland, Ohio, native has become an unwilling tabloid staple -- first for her high-profile marriage to baseball player David Justice, later for getting in a minor car accident. Perhaps most overblown was the publicity over a short topless scene in last summer's "Swordfish."
Berry remains philosophical about it all.

"It passes," she reflects. "Life is about peaks and valleys and ups and downs. And every valley you're in, you're in there for a reason. There's a lesson."

And what would she tell someone facing a valley of their own?
​
"Hang on," she says. "Because that new day is coming, and then you're armed with everything you got, everything you learned from being in that valley -- the strength, because you survived it, and that's worth more than anything."

###

CNN.com: Jamie Foxx Huddles on Any Given Sunday
By Andy Culpepper
Turner Entertainment Report Senior Correspondent

LOS ANGELES (CNN) -- He's got the voices. He's got the faces. He's got the impressions down pat. Jamie Foxx has got the moves -- and then some.

The WB sitcom star's talent for mimicry has been well-documented in the television series named for him. It's a gift for crafting the outrageous that he regularly unveiled for his fans in comedy sketches as a cast member of the weekly FOX variety show, "In Living Color."

But when it came time to tackle the part of a professional football player in director Oliver Stone's new film, "Any Given Sunday," Foxx didn't have to pull a pigskin out of thin air.

"See, that's the thing," the actor says during a Los Angeles interview to promote the film, a fast-paced, razzle-dazzle, MTV-meets-Grand-Opera foray into the high-stakes world of pro football.

The film, which opened last weekend as the No. 1 box-office draw, stars Al Pacino and Cameron Diaz, with a supporting cast including Jim Brown, Ann-Margret, Lauren Holly, LL Cool J, and James Woods. But the action rises and falls with the fortunes of Foxx's character, Willie Beamen.

Making a beeline for Beamen

The pressure could have been enormous but for one thing. "If it was a drama, and football didn't have anything to do with it, it might have been harder," Foxx says. "But football I know." He says this in the voice of a guy who knows his way around the gridiron.

Back home in Terrell, Texas, Foxx was known as the multitalented Eric Bishop, who just happened to be the quarterback of his high-school team. Throwing a football, he says, came naturally to him.
"My stepfather was a coach. All of my friends -- that's all we do is football. That's all we talk is football. All we do is worship NFL stars."

It's not the NFL, but a concocted professional league in which Foxx's character, Beamen, finds himself a third-string quarterback largely watching the action from a sideline bench. When the veteran star -- played by Dennis Quaid -- goes onto the injury list followed shortly by his backup, Beamen is called into action.

It's up to Beamen to prove he can fill the shoes of the team's downed leader after the rookie succumbs to the temptations of showboating: He's a rapidly rising media star, who seems to think he's got a game better than that charted by his high-profile coach, played by Pacino.

Beamen's task in securing the starting job isn't much unlike that of the man who plays him. Although Foxx was a television standout and had made a name for himself in comedy, his big-screen credits were limited. Not only did he need to convince the studio that he could handle a major role in a big-budget drama, he also needed to persuade them he could act and throw a football at the same time.

fashioning his own screen test"I told my friends ... let's do a tape of a training camp."
Foxx is clearly in his element. Recalling the moment he came up with the idea, he's the picture of animation as he describes the action. "I'm the new rookie on the team. We drive up in my Mercedes, I got the music blaring.

"I come up with a chant." And then he starts to sing. "My name is Willie -- Willie Beamen. I keep the ladies -- screamin'." It's exactly like the sequence in the film in which Foxx's character shoots a music-video-style commercial endorsing some product. "And it made the movie," he says, grinning.

Why not? The high school quarterback-turned-stand up comic is also a trained musician who dabbled in musical performance when he wasn't taking a snap from center. Judging from Foxx's rapping and dancing ability in the film, he could probably have a career in that arena, too, if he put his mind to it.

Hitting the showers

Then there's that matter of the body. Oliver Stone's film may actually be breaking ground for a Hollywood studio film in that there's more male nudity on display this time out than there is of the distaff set. The shower scenes and locker room footage leave little to the imagination.

Foxx is there, too, stripped all the way down to a black jock strap. He packed on 15 pounds for the role and sculpted them into a washboard-abs frame fit for one of those muscle-magazine models.

It took a trainer to convince Foxx he could look the part without going on a deprivation diet. "I asked him what I could eat. He said, 'Brother, you can eat whatever you want to. But I'm gonna run it out of you. I don't care what it is.'"
"I was 190 pounds. I was benching about 325. I was in the greatest of shape. He's still training me."

Asked how the physical transformation changed his demeanor, Foxx squares his shoulders and feigns a cocky swagger, no mean feat sitting down.

"Even my walk changed," he says. "I was like, 'Hey, man, what's up?' You know? Even my neck. I was like Mike Tyson." Suddenly he's talking like the boxer. It's a page out of "In Living Color."

To the glossies born

The thought of being a sex symbol may make some actors squirm. Foxx seems to prefer chewing it up and spitting it out.
"I was in Miami. I would take my hat off at the drop of a hat," he jokes. "'Did you say take my shirt off? I thought you said take my shirt off. Because you know, I've been working out.'"

Indeed, it seems he has. The reviews are in, and while the word on the film is mixed (critics seem either to hate it or rave), Foxx is getting generally good notices. The Boston Herald writes that he "establishes his dramatic chops in an explosive confrontational scene with Pacino" and calls it a "breakout film" for the 31-year-old. Foxx, unlike his character Beamen for much of the film, is suitably humbled. "It wasn't about how much money you make. It wasn't about being Jamie Foxx," he says.

"It was about getting 'great job' from a person you know that has done it. It was about getting 'great job' from Al Pacino. And then, after that, who cares? Who really cares?"

Somehow, you just know Foxx does -- on any given Sunday or any other day, for that matter.
###

CNN.com: Veteran von Sydow finds meaning in 'Cedars' role
By Andy Culpepper
Turner Entertainment Report Senior Correspondent
LOS ANGELES (CNN) -- Max von Sydow has starred in more than a hundred films. His debut motion picture, "The Seventh Seal," was directed by another legend of cinema, Swedish filmmaker Ingmar Bergman. His roles have included the stoic assassin in "Three Days of the Condor" and the irresolute priest in "The Exorcist." He was nominated for an Oscar for his starring role in 1998's "Pelle, the Conqueror."

But when asked to rank the character of attorney Nels Gudmundsson -- his current role in "Snow Falling on Cedars" -- among those he has played in his some five decades as an actor, von Sydow doesn't hesitate: "At the top, absolutely."

"He made sense to me from the very beginning," von Sydow says. "I felt I knew him. I felt I recognized him somewhere."
"There are characters which you spend a lot of time with, and you get to know, and you feel that -- suddenly it's a friend somewhere. And they are nice to return to."

"Snow Falling on Cedars" tells the story of a small Washington community torn apart by racial tensions and mistrust in the aftermath of World War II. In the words of director Scott Hicks, it is one part "Romeo and Juliet" for two star-crossed lovers -- one Caucasian, one Japanese-American -- and one part "To Kill a Mockingbird," an unflinching head-on collision between prejudice and conviction.
​
David Guterson, a Washington state English teacher whose award-winning 1994 debut novel inspired the film, has admitted being influenced heavily by "To Kill a Mockingbird" -- both the Pulitzer Prize-winning novel by Harper Lee and the Oscar-winning screenplay by Horton Foote. The influence carries through in the courtroom scenes adapted from Guterson's book by screenwriter Ron Bass. There is the defendant, a man of different color. And there is von Sydow's character, Nels Gudmundsson, a stalwart Atticus Finch-type lawyer.

Riveting scene

Von Sydow agreed to a 10-minute interview to discuss "Snow Falling on Cedars," and we met at a hotel in Beverly Hills. The actor is a physically imposing man with an unstudied grace, a certain comfort in one's own skin that comes with age. His unassuming demeanor and casual attire -- denim shirt, blue jeans and running shoes -- set the tone for our talk. It's obvious he's eager to discuss the film.

I ask von Sydow to return to a particular scene in the film, an almost five-minute monologue in which his character delivers the defense's summation of a trial in which his client has been falsely accused of a heinous crime. It is a riveting scene delivered by von Sydow in one take, without cutaways or master shots -- there are no breaks in the continuity of his performance. Asked how the scene came to be, the actor's eyebrows arch, he shakes his head, and the intake of his breath suggests the impact of the moment is still with him.

"Well, I don't know," he begins, perhaps with too much modesty.

I subsequently learned the answer from director Hicks.

"It would have been a sacrilege, in a way, he was so perfect in his delivery. He delivered such a towering performance in front of my eyes, and I thought -- when we came to editing -- I can't cut away to other things here. Let's be the jury. Let's sit here and let this amazing speech put the question to ourselves. What Max does is just put you in the jury box, and it's really an astounding performance."

At the hotel, I press von Sydow on the scene; his vision shifts to the right momentarily, as if to search some corner of his memory recalling the moment for himself.

"I don't know," he confesses. "But it's a wonderful speech which sums up a lot of what's being said. And a lot about the ... " -- he pauses, searching for the right word -- "... the moral problem."

'Humanity ... on trial'The moral problem. A small fishing village peopled largely by immigrant families. Some German-American, some Japanese-American. Even the lawyer, Gudmundsson, is the son of immigrants.

Race remains at the root of the problem -- in "To Kill a Mockingbird," and in "Snow Falling on Cedars."
I tell von Sydow how much the monologue impressed me, and the slightest hint of a smile crosses his face before his Scandinavian reserve holds it once again in check.

"But please don't deliver it again," I say," Or my time will quickly run out."

"Oh, no!" He erupts in laughter. "I'm sorry."

But a portion of it is worth quoting here:

My life is drawing to a close. Why do I say this? I say this because it means that I ponder matters in the light of death in a way that most of you do not. And I feel like a traveler descended from Mars, astounded by what I see.
We hate one another. We are the victims of irrational fear. You might think that this is a small trial in a small place. Well, it isn't. Every once in a while, somewhere in the world, humanity goes on trial.

Von Sydow has been on the planet long enough to remember the social climate from which both novels -- and films -- sprang.
I ask him to consider the question: Now that nearly 50 years have passed since the era depicted in the movie -- now that the year 2000 has arrived -- have we as a society gotten the message?

"No, no, we haven't," he exclaims, pouncing on the thought. "And we never will. But we will always have to try to get there." He punctuates every word with both fists, an unmistakable passion in his voice as he continues.
​
"And that's what I think Nels Gudmundsson is trying to say. He's trying to say that we are always going to have to try to fight intolerance ... and what I presume (author) David Guterson wants to say is that we all have a responsibility, and we have to be tolerant and open and try to understand each other."
###
​
---
Andy reported for People.com and CNN.com for several years in conjunction with his work reporting for CNN.Radio and TV. Here are only a few of Andy's numerous CNN web stories .